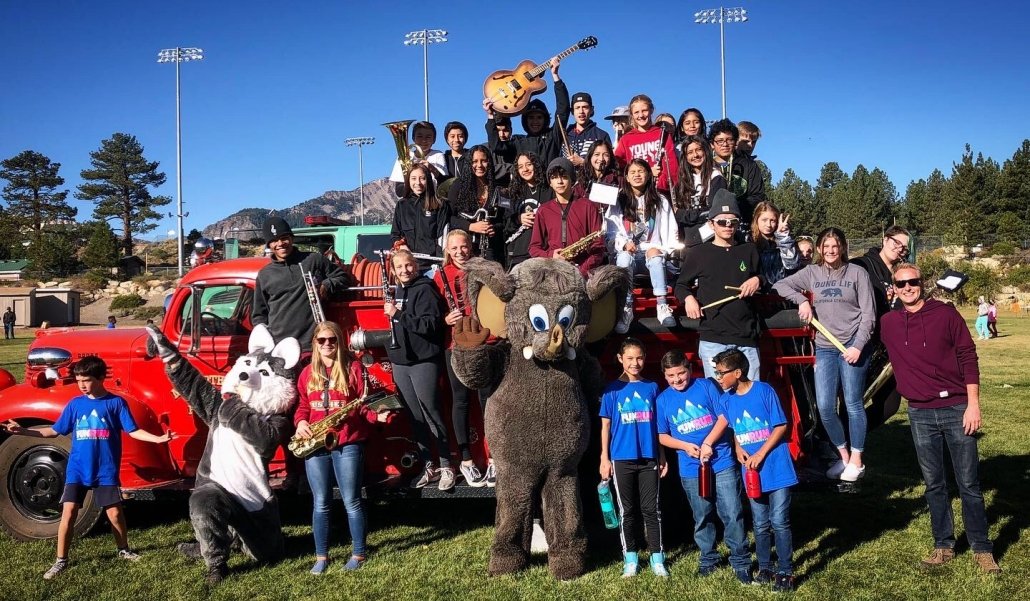 1
Jam Fest Appearances
2023 | 2022 | 2020 | 2019 | 2018 | 2017
Based out of Mammoth Lakes CA, the Mammoth Unified Jazz Ensemble is comprised of the most dedicated and talented young musicians in the Eastern Sierra. Under the direction and tutelage of Music DIrector Mr. Michael Hammers, students of both Mammoth Middle School and Mammoth High School team up to create an old school big band consisting of a full rhythm section, sax section, and brass line. In addition, MUSD Music also features great vocal, music technology, traditional wind band, and general music programs.
The featured MUSD Jazz Ensemble has performed at the June Lake Jam Fest for the past 3 years. Performing music by the greats such Herbie Hancock, John Coltrane, and Charlie Parker, The band brings an incredible energy and inspiration to local supporters, booking countless performances and concerts for the community each year. In addition, Mammoth's Music groups travel to participate and compete in music festivals such as the Reno Jazz Festival, Irvine Jazz Festival, and Six Flags Music Festival, consistently earning high marks and feedback.
The musical group's style focuses on cheerful, up-beat music in jazz, latin, funk, reggae, and rock genres. Though all students learn to read music, this group also focuses on improvisation. Listeners are sure to have a smile on their faces as they listen to these young musicians take the stage to put on a show.
In times of Covid, the group has continued to show their resilience and creativity to pull together virtual performances and videos which can be found on YouTube and social media. That said, MUSD Music looks forward to the time we can come together in person and create music as a group. Nothing beats live music!